Mr. Bhupinder Nayyar
Independent Director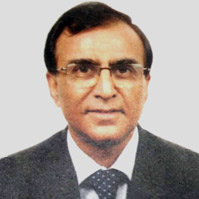 Areas of Expertise
Banking & Finance, with specialisation in Large Corporate credit, Foreign Exchange & Treasury...
Mr. Bhupinder Nayyar, Having more than 38 years of vast exposure in Banking Industry in different areas of its operation, which includes overseeing of various Zones across the country & Foreign assignment besides overseeing of major portfolios of the Bank like (1) Large Corporate Credit (2) Treasury (3) International Banking Division (4) Human Resource Development Department (5) Merchant Banking Division (6) Risk Management (7) Accounts (8) Compliance (9) Credit Monitoring (10) Rural Development & Priority Sector etc.
He had been Nominee Director (Non-Executive) on the Board of Canara HSBC Oriental Bank of Commerce Life Insurance Company Limited [CHOICe]. He was previously worked as an Executive Director From 05.10.2012 To 30.06.2015 in Oriental Bank of Commerce, and General Manager From 01.04.2010 To 04.10.2012 & Dy. General Manager From 15.03.2010 to 01.04.2010, Chief Executive From 29.09.2008, to 14.03.2010, Deputy General Manager From 01.12.2007 to 28.09.2008 in Bank of India.
Contact Details
330 Mezzanine Floor,
Functional Industrial Estate, Patparganj, Delhi-110092