Mr. Gauri Shankar
Independent Director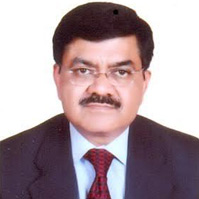 Areas of Expertise
Banking, Finance, Operations, Asset Recovery, Learning and Development(HR), Stragegy and Planning....
Mr. Gauri Shankar, having 40 years' of experience in Banking and Finance served as Managing Director and Chief Executive officer of Punjab National Bank in 2015. He was also the Executive Director of the same Bank.
Prior to this, he worked in Bank Of India in various positions, which include General Manager of various Departments viz, Finance (CFO), National Banking Group North (Operations), Asset Recovery, Learning and Development( HR) and Stragegy and Planning. Double Graduate in Science & Commerce, Mr. Shankar has vast experience in domestic and international operations. Worked in Bank Of India's Singapore and Jakarta Operations. His forte is Finance, Strategy and HR Development. He also worked as DGM and Zonal Manager of Lucknow Zone. While in PNB, he was Chairman of PNB's wholly owned subsidiary Punjab National Bank (International) Limited, London and director on other subsidiaries and JVs (for different periods) namely PNB Housing Finance Limited ,PNB Gilts Ltd. and Punjab National Bank Kazakhstan. At present, he is Independent Director on the Board of India SME Asset Reconstruction Company limited (SIDBI Associate), India Post Payment Bank (subsidiary of India Post, GOI), Paisalo Digital Ltd (NBFC) and a few more companies.
Contact Details
330 Mezzanine Floor,
Functional Industrial Estate, Patparganj, Delhi-110092